Bespoke Design
Our bespoke design service allows you to take all the details you love and combine them to make your dream dress. It all starts with some inspiration, maybe a sleeve you like or a certain fabric. maybe a dress from a favourite film?
When you make the dress from scratch anything is possible and its not quite as scary as you might think!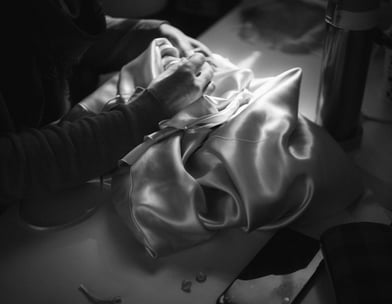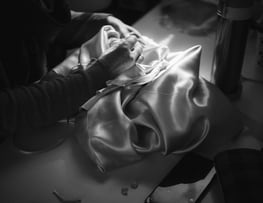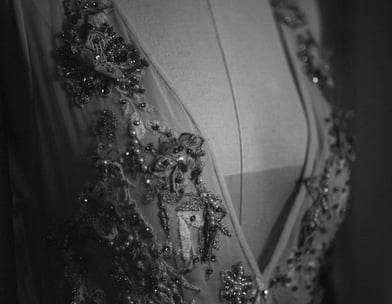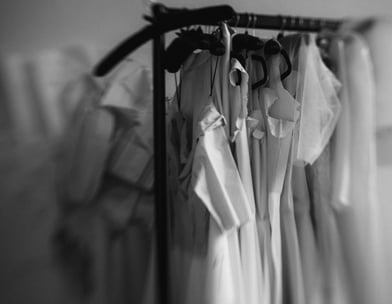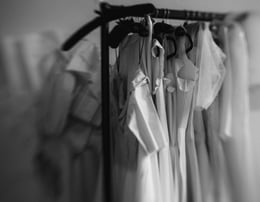 The Process
The first step is a consultation in the studio. We'll chat through your ideas and the details you love. We love a Pinterest board!

If you decide to go ahead we take a £100 holding fee to hold the date and then move on to finalising the design, fabrics and a fitting of a mock up dress in calico or another low cost fabric to fine tune the pattern.

The first fit of the real dress is the next stage and subsiquent fittings to fine tune the fit and details, it gets closer to finished at every fitting

The final fit to check everything is perfect and then dress collection, which is usually 2 weeeks before the wedding.

All dresses are steamed and packaged in branded dress bags.
We also offer a made to measure service on any of our collection dresses. These can be made exactly as the sample or can be customised to suit your tastes by changing sleeves, necklines or colour.